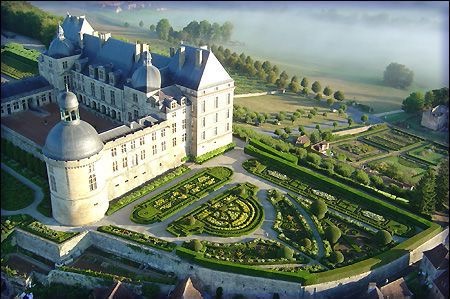 Our local chateau is a beauty and one we like to visit often. Hautefort Chateau is a well maintained example dating back to the 17th century (in its present form) and hosts an impressive collection of period furniture
The chateau is open every day from April to October, and weekends and bank holidays during March and November. It often hosts special events for the public to enjoy and boasts an impressive formal garden which mustn't be missed.
It is likely that the beautiful building we see today replaced a fortified refuge that was used during the 100 years war that dominated the region during the middle ages. As peace settled across the land the military capabilities were no longer required, and work started on converting the castle into somewhere more comfortable for living in.
It was during the 17th century when the Chateau de Hautefort as we know it today, really began to take shape. During the course of the 20th century the Baron and Baronness de Bastard spent 30 years from 1929 restoring the chateau, only to see it severely damaged by fire just after the works ended, in 1968. Despite the loss of most of the contents and damage to the structure, the Baronness started again (the Baron de Bastard having passed away) and renovated the castle a second time. Nowadays, we like to imagine the social events and entertaining that must've taken place within the chateau over the years while we're wandering around the gardens.
"Our local chateau is a beauty and one we like to visit on any occasion.."